Semi Truck Camera System For Safety and Security
The best
semi truck camera system

for tractor trailers, big rigs & 18 wheelers!
Welcome to skEYEwatch, where we're passionate about vehicle security and safety. Introducing our advanced semi truck camera system – a modern solution for maximum surveillance and security for your truck. Our skEYEvue system gives a whole new meaning to the phrase "keeping an eye on the road". Our truck camera system is advanced, user-friendly, reliable, and highly efficient, with cutting-edge technology.
Subscribe to our YouTube Channel
Camera Systems for Semi Trucks
At the core of our skEYEvue system is the rugged 8-channel mDVR (Model X5N shown above). This powerhouse is designed to handle continuous recording from up to 8 cameras simultaneously, providing nearly 360° coverage of your vehicle. Unlike triggered recording systems that often miss incidents, the skEYEvue's continuous recording ensures nothing escapes its watchful eye. With our system, you're not just driving your semi truck – you're commanding a big rig equipped with an advanced tractor trailer camera system.
Not to mention, our semi truck surveillance system includes GPS tracking and is internet connected with remote management web browser application!
Want to Chat?
Give us a Call!
Have Questions?
Talk to An Expert!
Want to Chat?
Give us a Call!
Semi Truck Dash Camera Options
We understand that different drivers have different needs. That's why our semi truck dash cameras come in two options: a front-facing camera or a dual front and driver-facing camera. These cameras are designed to capture everything happening on the road and in the driver's seat. They even come with an optional microphone that can be toggled on or off, giving you complete control over your surveillance system.
Side Cameras for Enhanced Visibility
Visibility is critical when maneuvering a semi truck, and our semi truck side cameras are here to ensure you never miss a thing. You can choose between side mirror mounted cameras or surface-mounted truck cameras, both designed to offer a wide field of view, minimizing blind spots and enhancing safety.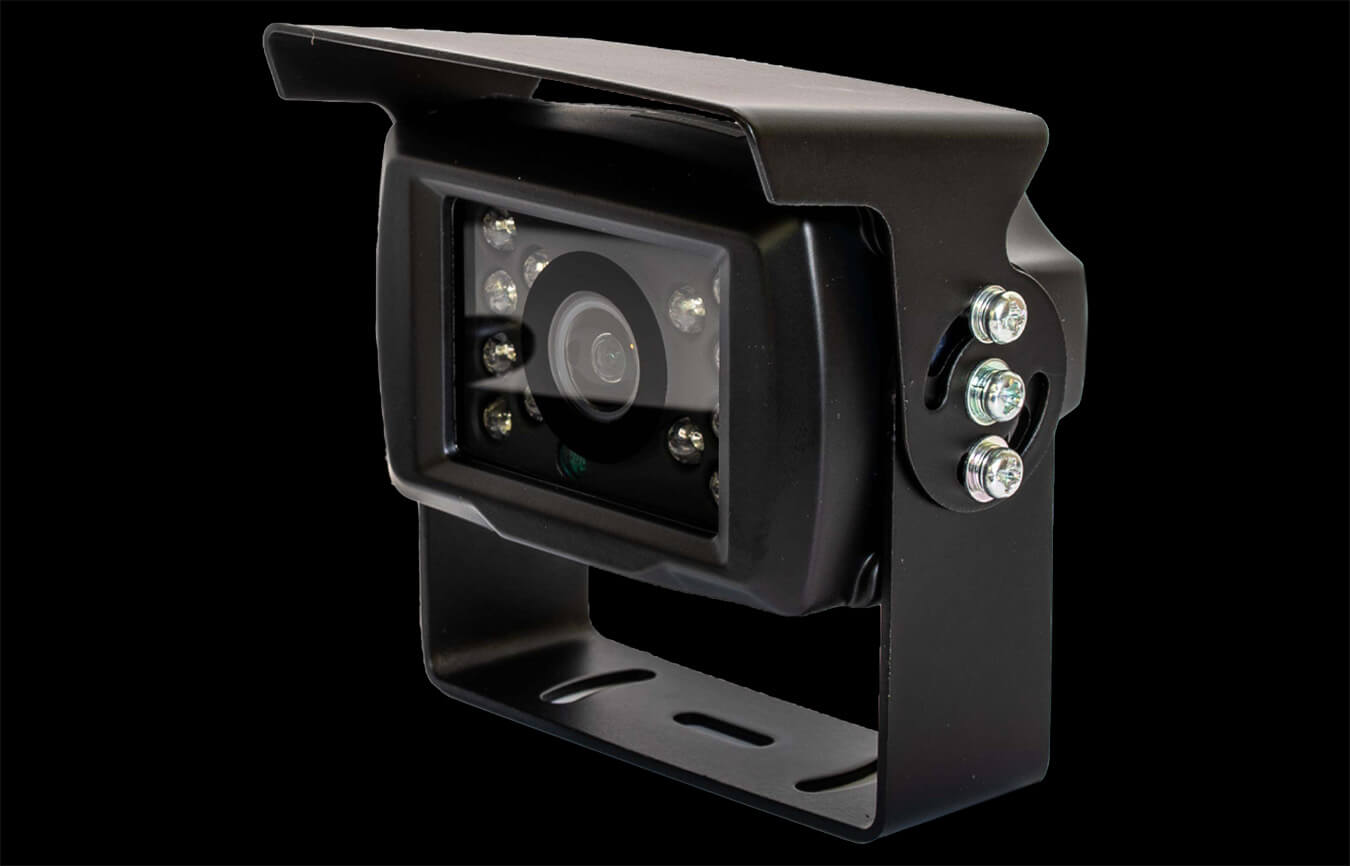 Semi Truck Backup Camera Options
Backing up a semi truck, especially when hooking up a trailer, can be tricky. But with our semi truck backup cameras, it's a breeze. We offer a standard rugged square camera that mounts on the back of the truck's cab, providing a clear view of what's behind you. Like all our security cameras for semi trucks, the backup camera is always recording.
Quick Connect Cables for Cameras for Tractor Trailers
Our quick connect cables make it easy to connect trailer cameras to your truck. These cables are designed to withstand the rigors of the road while ensuring your 18 wheeler camera system remains connected and operational.
Dome Cameras for Cargo Area Surveillance
Our dome camera is a top pick and for good reason. You can mount it inside your truck's trailer to keep a close watch on your cargo.
It's more than just about security; it's about accountability and fostering trust with your customers. If anything goes awry with the cargo, you're on top of it. Plus, our quick connect cables make the task of attaching and detaching the camera straightforward during trailer operations.
Semi Truck Wireless Camera System
For those who prefer to keep things wire-free, we offer an excellent wireless camera option. It's a fantastic alternative for fleet owners who'd rather not deal with running cables. Our system features a quick pair button, making it the easiest wireless system on the market for pairing semi trucks with trailer cameras. However, do keep in mind that the camera taps into the trailer's electrical system, so it's not entirely wireless. Regardless, it offers an effortless connection process, simplifying your setup while maintaining a comprehensive view of your vehicle.
Boost Safety with an Optional Dash Monitor
Take safety up a notch with our optional dash monitor. It gives drivers the ability to toggle through all truck cameras, aiding in tasks like backing up and tricky navigation. Fleet managers can rest easy too, with an admin password protecting recorded footage. Plus, accessing and exporting video surveillance directly from the mDVR to a USB thumb drive is a breeze. It's safety and convenience, all in one.
Effortless Fleet Control: Manage Your Semi Truck Camera System Anywhere, Anytime
Enhance Your Fleet Management with the skEYEvue Web Application
Are you ready to revolutionize your fleet management? Look no further than the skEYEvue Web Application. With our powerful remote management capabilities, you can take charge of your semi truck camera system from anywhere, at any time.
Gain full control and visibility over your fleet with the skEYEvue Web Application. Monitor live camera feeds, review recorded footage, and access real-time data on vehicle locations, speeds, and routes. Stay ahead of maintenance schedules, identify potential safety risks, and optimize resource allocation to maximize efficiency and minimize downtime.
Experience the power of proactive fleet management. With skEYEvue, you can enhance safety, improve operational efficiency, and make informed decisions on the go. Elevate your fleet management experience today with the skEYEvue Web Application.
Professional Semi Truck Camera Installation
Trust the experts at skEYEwatch for professional installation of our skEYEvue semi truck camera system. Our certified technicians have the knowledge and experience to ensure a seamless integration into your fleet. Benefit from precision installation, optimal camera positioning, and the confidence of warranty coverage. Experience the difference of professional installation with skEYEvue.
FAQs about semi truck camera systems from skEYEwatch.