The aggregate industries most advanced
dump truck camera system

ever created!
Subscribe to our YouTube Channel
Dump Truck Surveillance Cameras
If you are in the aggregate industry and looking for a cutting edge
dump truck camera system
, then skEYEvue from skEYEwatch is your answer! Dump trucks need a better safety camera solution which is where our dump truck cameras come in handy. Our
vehicle camera system
will help improve safety by providing drivers a clear view of their surroundings at all times with our multi-mounted camera system with dash monitor. In addition, our
dump truck cameras
are recording to an onboard DVR making skEYEvue one amazing vehicle surveillance system.
Have Questions?
Talk to An Expert!
Prefer to Chat?
Give us a Call!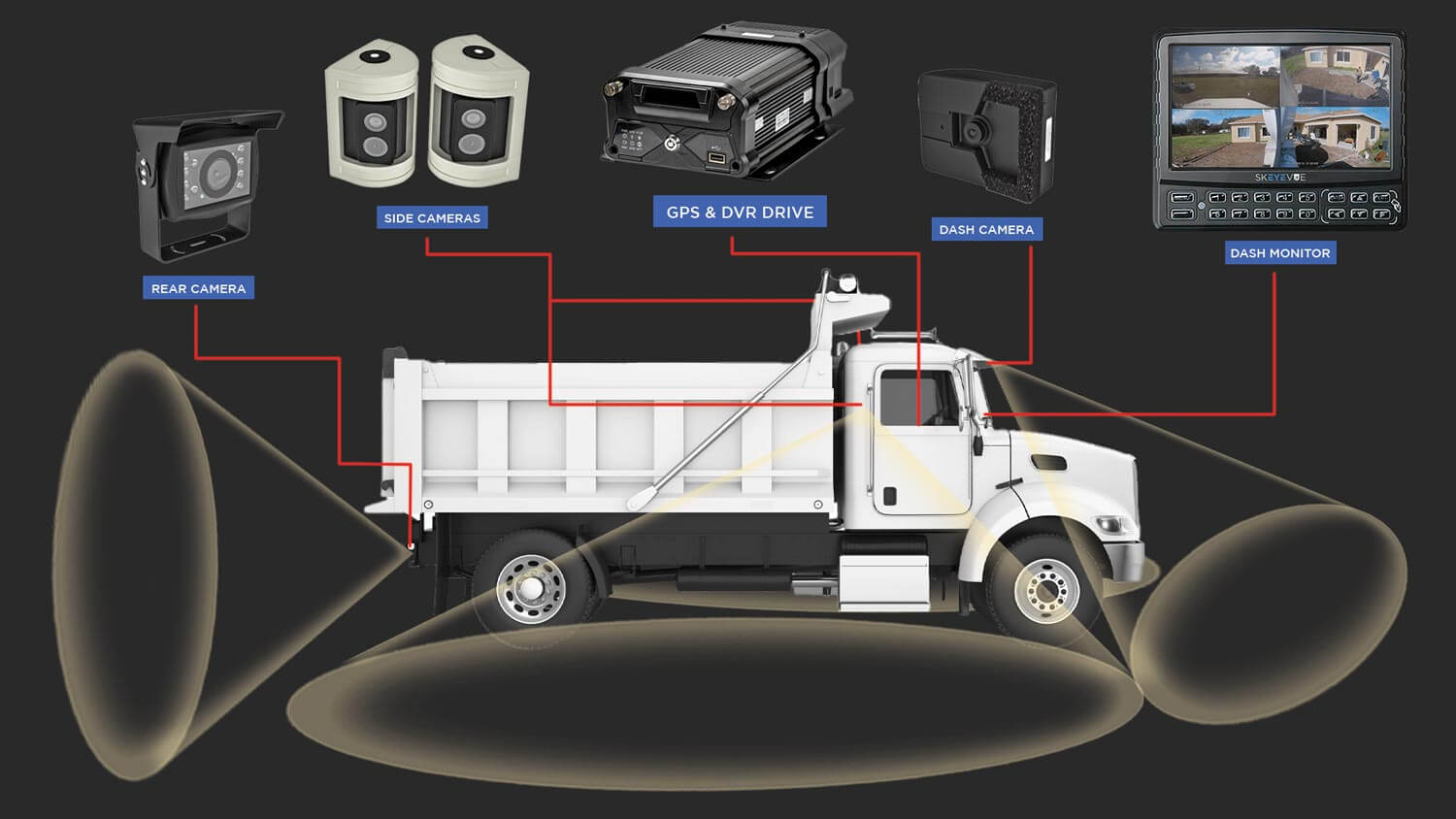 Prefer to Chat? Give us a Call!
Dump Truck Camera System Improves Safety
Dump truck drivers have a difficult job. They must be able to see in all directions while driving their vehicles, navigate challenging terrain, and avoid obstacles; Especially on job delivery sites. That is why skEYEwatch provides a cutting-edge heavy equipment camera system for dump trucks that may assist in enhancing safety while driving. How? Our multi camera system for trucks are all linked to a dash monitor that allows the driver to view what the cameras see, so they can spot potential hazards. Because of this, the driver may now see exactly what the cameras are capturing, which was next to impossible otherwise.
Not Your Typical Dump Truck Backup Camera
Our dump truck cameras are more than just a typical backup camera. For instance, most dump truck backup cameras are only showing the rear view of the truck. Since skEYEvue cameras are multi-mounted, our truck camera system has the advantage of seeing in all directions. Not to mention, typical backup cameras do not record, so if there's ever a property damage dispute, there's no evidence to prove or disprove allegations. Not with skEYEvue! Every camera mounted on our customer's dump trucks are always recording the vehicles mobile DVR. These DVRs are also 4G online connected! This means our customers can access their truck camera system remotely using an internet connection and a password protected online portal.
What's Included in Our
Dump Truck Camera System?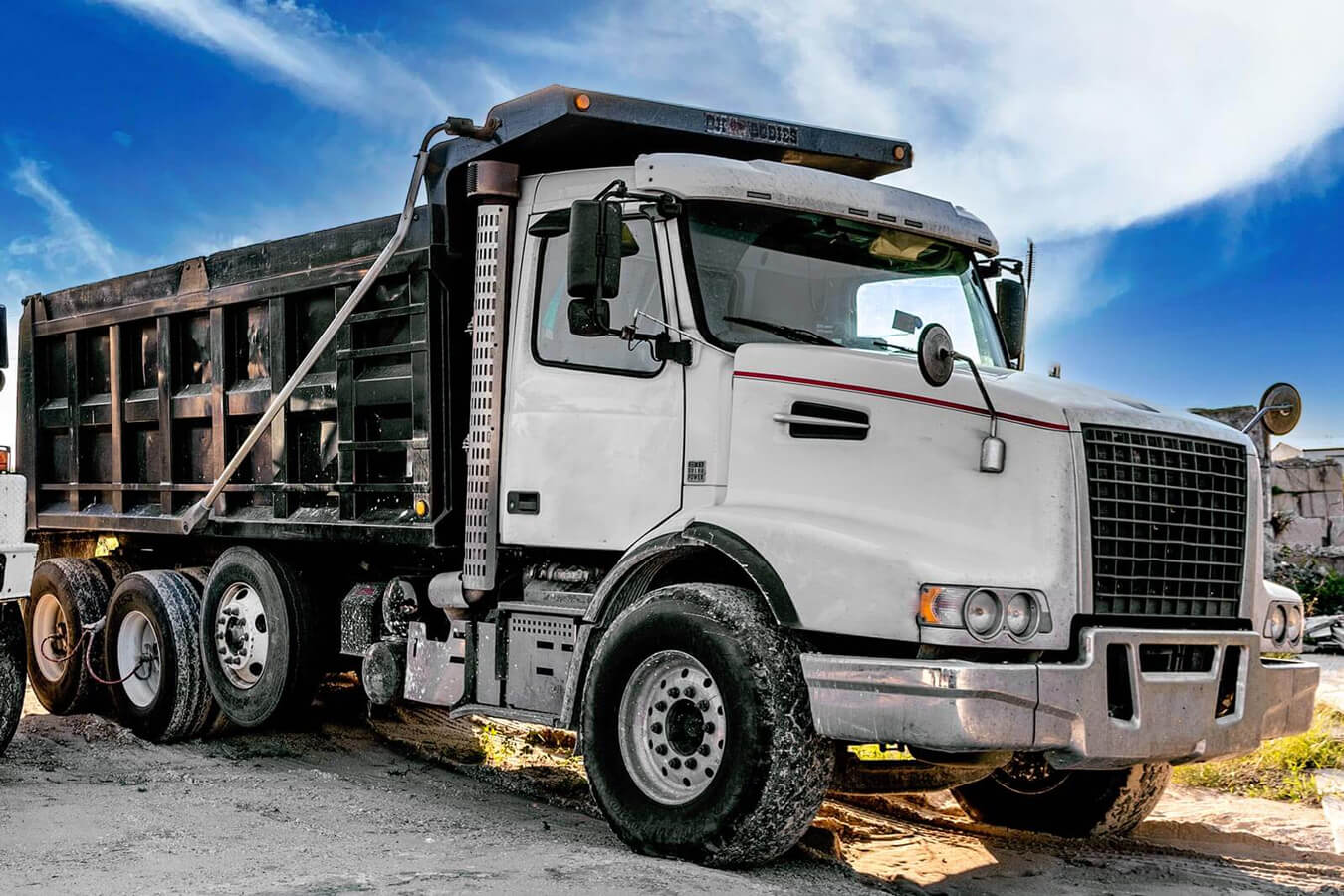 Dump Truck Cameras for Vehicle Surveillance.
4G LTE Live-Streaming Connected Mobile DVR for dump trucks
Aggregate companies are constantly dealing with property damage claims from customers and from roadway incidents. These claims can be extremely costly and time-consuming to dispute, especially if they turn out to be illegitimate.
Our dump truck cameras for vehicle surveillance is the answer! Our camera system records everything around the vehicle in near 360° which comes in handy when disputing unlawful or illegitimate claims against your aggregate business.
With our truck cameras you'll never have to worry about paying out on false property damage claims again! Additionally, these ruggedly built camera kits include a 4-channel or 8-channel DVR, so that you can easily view footage of any incident as it happens. And this is all at an affordable price!
Side Cameras for Dump Trucks.
One of the most important cameras for any aggregate company are the side view cameras. There are so many things that can happen on roadways and during deliveries at job sites, but settling without this kind will leave you with lost video surveillance from your trucks' sides.
Dash Cams for Dump Trucks with Optional Artificial Intelligence.
Dump trucks are one of the most popular types of vehicles for using dash cameras. They're quite useful in the event of an accident, especially in the front view, since they can show what's going on before it happens. To expose safety concerns or other drivers' misbehavior, simply roll back the recorded footage from the truck's DVR. skEYEvue also has an optional driver-facing camera as well as artificial intelligence to detect, track and alert managers about bad driving behaviors such as driver distractions, texting, driver fatigue, forward collision, following distance, and more.
If you are looking for our AI-Powered camera solutions then click here to learn more: AI Powered Dash Cams
skEYEvue dump truck cams are more than just a typical backup camera. For instance, most dump truck backup cameras are only showing the rear view of the truck while it's in reverse; Ours does that, too! What's uncommon is that our "backup cameras" are also video recording devices capturing footage everywhere the truck goes, even if it's not in reverse. Then we include a dash monitor that the driver can use similar to a rearview mirror. It's simply the best back up camera for a dump truck that you could ever get.
Dump Truck Camera with GPS
Managing a fleet of dump trucks is now easier than ever, because skEYEvue GPS cameras have built in location tracking! Get detailed trip history for every dump truck and see the real time locations of trucks using just one dashboard! Now you can track your vehicle's locations and video feeds in real time with our GPS fleet tracking system.
Dump Truck Camera System Mobile App

Subscribe to our YouTube Channel
View Your Dump Truck Cameras in real time & on the go!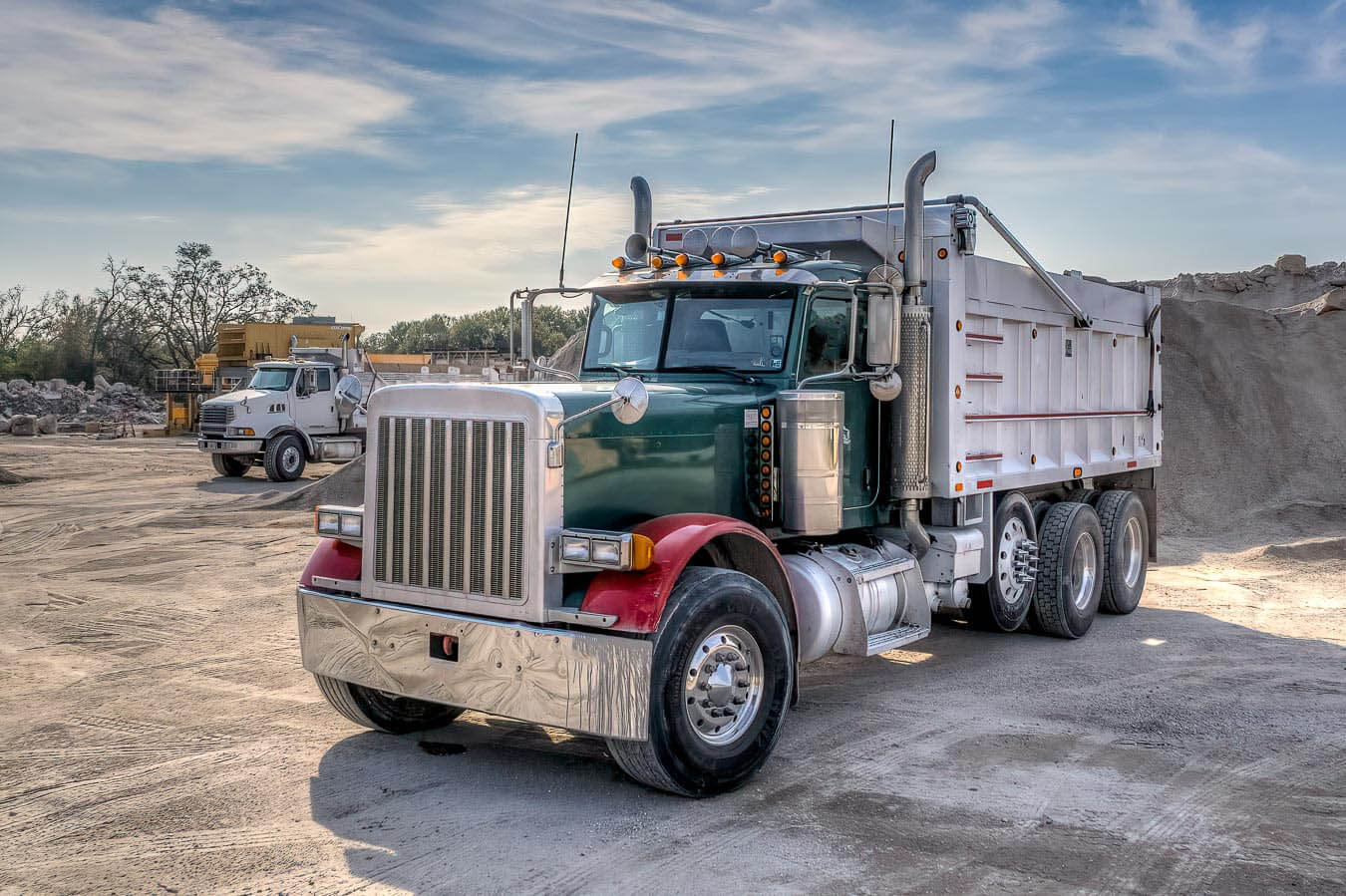 FAQs About Our Dump Truck Camera System.
Common answers to common questions about our dump truck cameras.
What is the best dump truck backup camera?
We might sound bias, but we have many reasons why our mobile fleet camera system is the best choice as a dump truck reverse cam. For fleet safety, skEYEvue provides large display monitor for drivers to use while reversing. Additionally, our truck cams are always recording, even if they're not in reverse. This means should an incident ever happen in the rear view side of the truck, then the "backup camera" will capture all of that valuable surveillance. Lastly, our cameras are online connected! This allows fleet managers or owners to use their skEYEvue online account to get an instant live video feed (live-view) of their driver's backup cams. - This comes in handy in case a driver needs assistance with navigating through difficult terrain.
How much does a dump truck camera system costs?
It really depends on the needs of our customers. We have several storage and configurations that an aggregate company may want to use in their dump trucks.
5-Channel Vehicle DVR: A very common configuration is our 5-channel camera system. This vehicle camera system will support from 1 to 4 A/V cameras + 1 IPC camera. This would be our cheapest option that starts around $999.99 (product only). Installation fees are additional, if needed.
8-Channel Vehicle DVR: We also have an optional 8-channel system. This system supports 6 A/V cameras + 2 IPC cameras. This particular system also has (optional) advanced fleet management tools that can be integrated. This platform is capable of advanced fleet tracking, telematics, custom sensor integration, vehicle maintenance, and so much more! For something as advanced as this, we recommend that you use our form below to Request a Demo.
What is another name for a backup camera for a dump truck?
Other common names for backup cameras are reverse cameras, rearview cams, and rear facing cameras.
Do backup cameras record?
Yes, some backup cameras do record. In fact, every skEYEvue vehicle camera that we sell at skEYEwatch (including backup cameras) record video surveillance to an onboard mDVR. This is regardless if the vehicle is traveling in reverse or not. Our cameras are always recording!
On the other hand, many factory installed safety backup cameras do NOT record in most standard consumer vehicles.
However, there seems to be a promising future for built in surveillance cameras in modern day electric vehicles such as Tesla's Sentry Mode.
Types of Construction Material Hauling Trucks That We Support
Our fleet camera system works with many types of trucks in the construction industry.